The wait is over. IECC grabbed the maiden KCL 2017 Champion trophy and 150,000 yen cash prize  in a  ceremony held by Tokyo Cricket Association. IECC beat samurai in the Final game held at Ashikaga ground. IECC were the Runners Up in the 2016 season.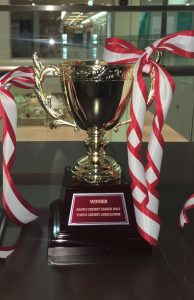 The event  was held at Nirvanam Indian restaurant, Ariake, Tokyo. Event was kicked off by Biju Paul, longest running  IECC  President and bearing the responsibility of Tokyo Cricket Association as well. This is first time at all league games Man of the match was awarded Cash Prize of 5000 yen.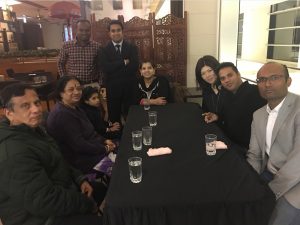 Only those who attended could get it. KCL Final Game Man of the Match was  Raman kumar Tanwar.  IECCs Inform player of the season Pavethy Nath  won the Best Bowler award which carries 30,000yen cash prize.  Lot of IECC players and families attended the event.
TCA also published the KCL 2017 team of the year  which features 4 IECC players. Team is led by IECC captain Vinay. List of IECC players included in KCL 2017 team are as below
Vinay Iyer (c)
Pavethynath Velusamy
Raman kumar Tanwar
Vivek Singh
Last event of the season is grand IECC Year end party. It  will be held at same venue "Nirvanam Indian restaurant" on 17th Nov 2017 . 
Last year was lot of fun with family and friends and this year it will continue to be same.